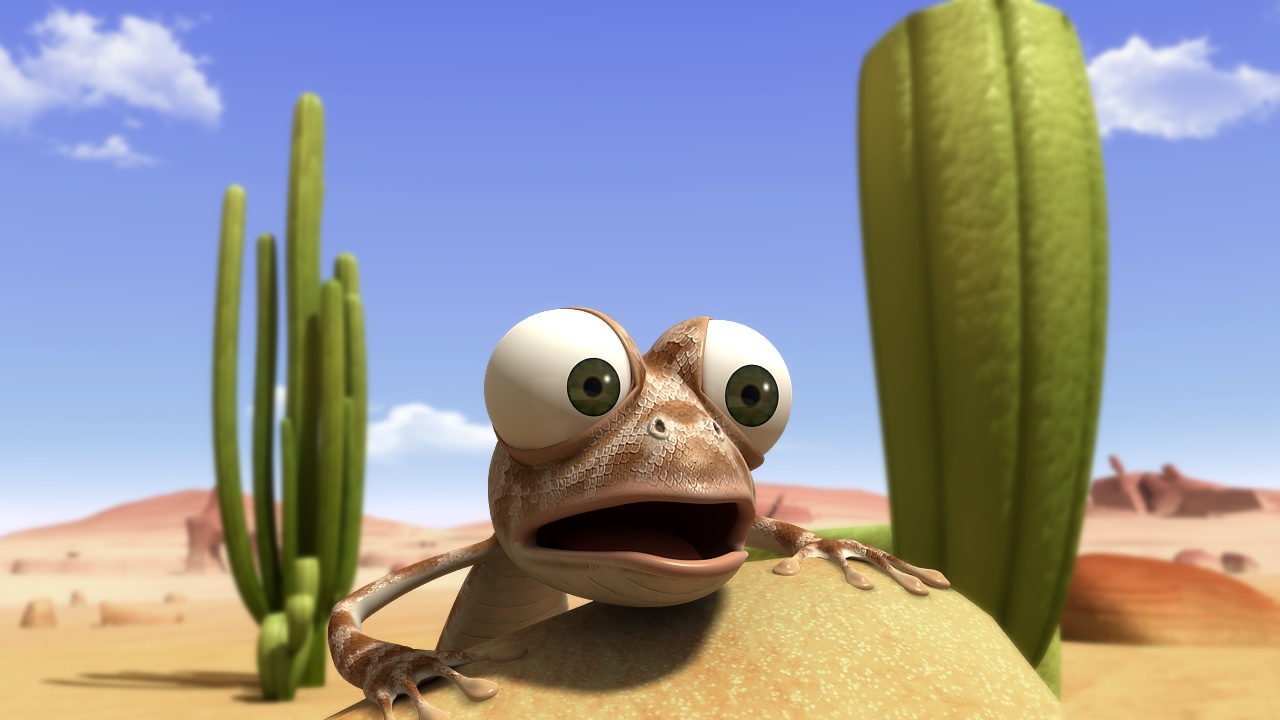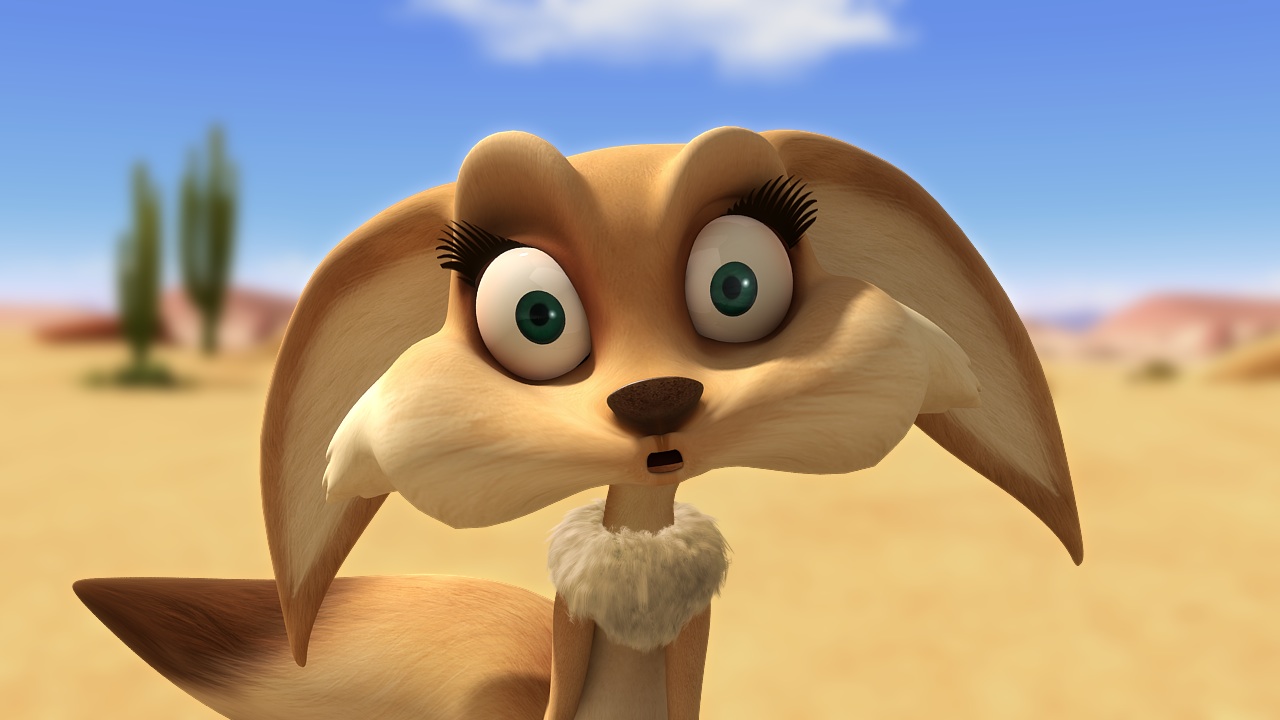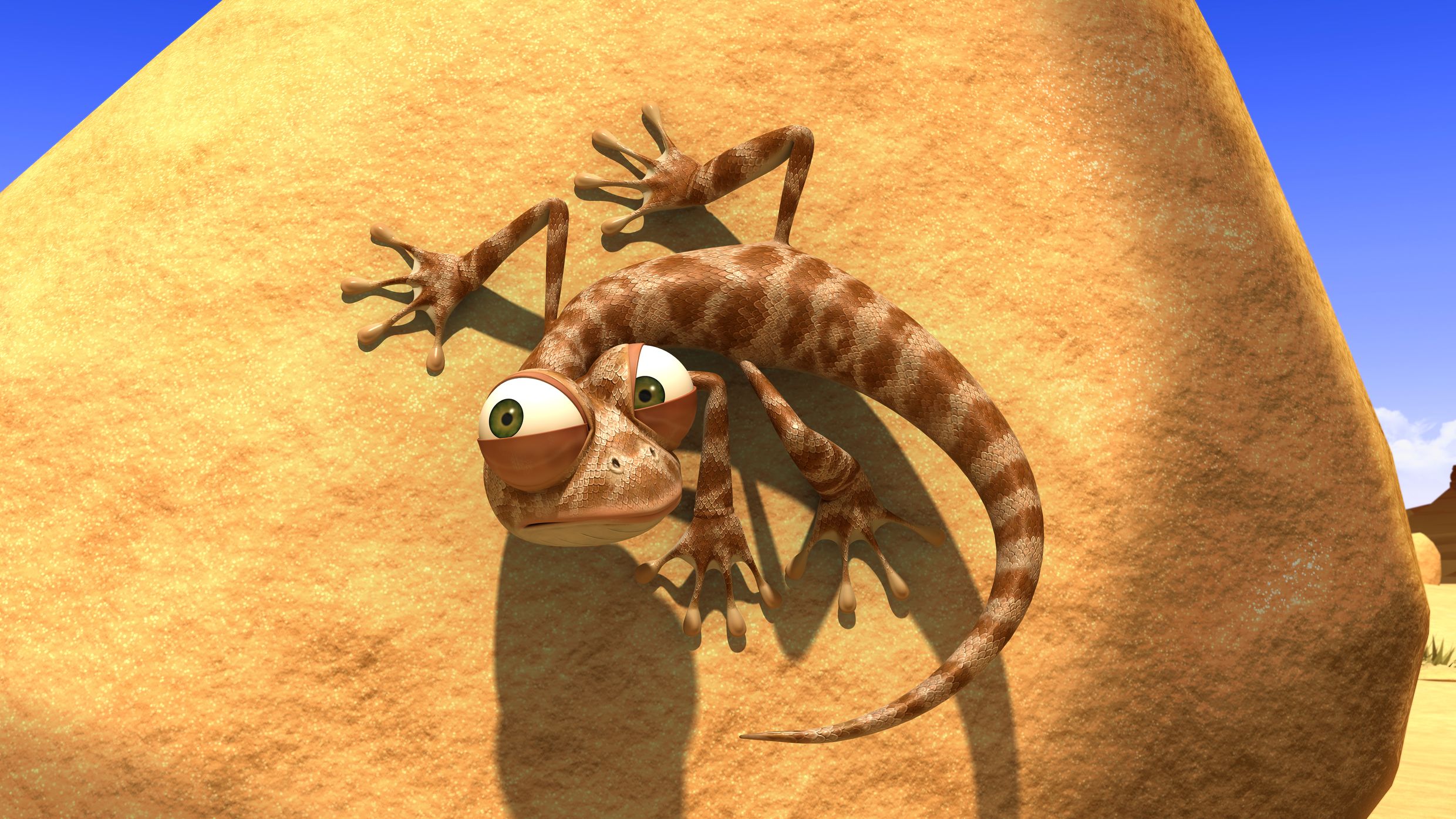 Do you know OSCAR'S OASIS ?
OSCAR'S OASIS portrays the adventures of Oscar the Lizard and the Trio (Harchi, Popy and Buck), whose paths are perpetually crossing. Lost in the middle of an arid desert, all of them are trying to survive and above all to not die from boredom. The conditions for survival are therefore: find water, find shade, find something to eat, find something to do.
When was this cartoon series launched on French TV ?
OSCAR'S OASIS (78 x 7') was launched on Canal+ Family in France in September 2010, and has been airing on TF1 since August 31st 2011. The show is a « squash & stretch » cartoon created by South Korean director Tae-Sik Shin, and directed by Arthur Qwak, Tae Sik Shin, Joeri Christiaen, Frédéric Martin, Fabrice Fouquet, Stéphane Mit, Yoshimichi Tamura, Geoffroy De Crécy, Lionel Allaix, Marco Allard, Dominique Debar and Olivier Derynck.
OSCAR'S OASIS is a TeamTO and Tuba Entertainment production, coproduced with TF1 and CAKE, with the support of the PROCIREP / ANGOA, the CNC, the Rhône-Alpes Region, the Poitou-Charentes Region and the Charente Department.
What about the rest of the world ?
International distribution is handled by CAKE ENTERTAINMENT, which has already sold the show around the world, to Cartoon Network Latin America, Disney Asia, Radio-Canada (French-speaking Canada), YTV (English-speaking Canada), RAI (Italy), PT CIPTA TPI (Indonesia), 2x2 Channel (Russia), YLE (Finland), ATV (Turkey), S4C Wales (Wales), SVT (Sweden), QTV (Ukraine), MBC (Middle-East), SFDRS (Switzerland) etc.
What isTeamTO ?
TeamTO is an independent animation studio, based in France in Bourg-les-Valence and in Paris. The company is composed of a passionate team that puts all of its energy to produce TV and film projects with an international appeal, and with high quality standards that build flagship shows.
TeamTO has opened an office in Los Angeles on October 1st 2011, to be closer to the artists and studios at the heart of the American entertainment industry and to create new opportunities for project development and financing. Lenora Hume is the representative and main contact at TeamTO LA.
more info about Teamto on
www.teamto.com