French Toast – Business appointments



The French Toast event was held
June 13, 2013
during the
MIFA
. Within it, Imaginove gave its international partners an opportunity to participate in two hours of business meetings among French and international companies (Canada, Taiwan, Denmark, Spain, etc.) with the idea of stimulating new projects. For this, 90 different appointments were booked.
The hosted delegations were as follows: Wallonie Bruxelles Image, BCTQ (Quebec, Canada), CASO (Toronto, Canada) and South Africa. The French representatives were: Moondog, Teamto, Project Images Films, Knight Works, and 3Dclic. Overall, a total of 24 companies participated.
The South African delegation was a discovery for the French companies, who were impressed by the quality of their projects. A business canvassing trip to Cape Town and Johannesburg is to be organized November 4-8 during the Kunjanimation trade show, backed by the Cape Town French consulate and the National Film and Video Foundation.
Global Media Connect at MIFA 2013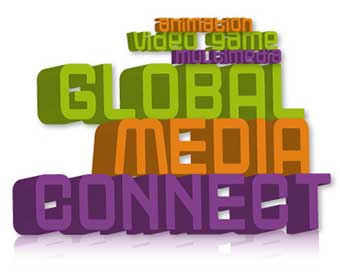 For the 3rd year running, as part of
MIFA
, last
June 14
Imaginove organized the
Global Media Connect
along with
CITIA
(Cité de l'Image en Mouvement). This get-together helps foment the emergence, development and materialization of cross-media projects.
Over the course of a morning and in a single spot, Global Media Connect convenes various creative spirits from all spheres (animation, video games, e-books, smart phone apps, Web…), international experts and financiers: broadcasters, video game publishers, Web sites and more. For project initiators this is a unique occasion for them to promote their concepts and meet with partners, while for investors this event expands their overview of new contents.
For Tanguy Sélo, director of Imaginove,
"with this type of event, there's a move towards a form of cultural convergence which should help content producers explore new avenues for financing their creations."
A review of this 2013 edition and a close-up look at the winners
Eight projects, of which 4 international ones, were short-listed by the selection committee following a call for cross-media subjects launched in October 2012 by CITIA: Les Hiboux, Pirates millésime, Radio Jones, Je suis super, Pour de vrai!, Cassie Stevens, As increiveis aventuras de Dog Mendonça e Pizza Boy and 390. This year, for the very first time, the candidates in running at Global Media Connect were able to take advantage of pre-event coaching by two experts from the TIU (Transmedia Immersive University) to perfect their pitching style. Four of these eight projects then went on to win top prizes:
• The "390" project won the CITIA Imaginove Adobe Education Prize, sponsored by Allo Ciné (find out more at: http://www.belovedirmastoysandgadgets.com/index.html)
• The project "Je suis super…dtg" was awarded the France Télévisions New Writing Prize (more information at: http://www.jesuissuper.fr/)
• The project "Pirates Millésime" received the SACD Prize for "Interactive Works"
• The project "Les Hiboux" won the INA Expert Prize
Tanguy Sélo, the general manager of Imaginove, states:
"As shown by the participants flocking to this pitch session, Global Media Connect has met with increasing success. We were quite impressed by the great diversity of projects presented, with many more by foreign project promoters."


more information about imaginove at Mifa
contact@imaginove.fr