French expertise in video gaming will be represented at Gamescom 2013 by "Le Game" which will use this occasion to position the Le Game PC Bundle and Le Game mobile Bundle.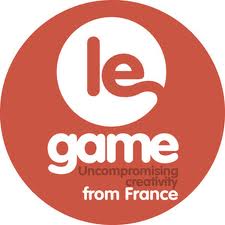 France, which is the country of honor at this year's Gamescom in Cologne (www.gamescom-cologne.com) is coming out with its "Le Game Bundle" to be widely showcased and promoted at this event! It's a rare opportunity for better introducing and advancing independent French productions.
In this framework, 4 bundles will be available to demonstrate the diversity of French creativity on all platforms.
- An IOS games bundle
- An android games bundle
- A PC hardcore games bundle
- A PC casual games bundle
Each bundle will contain 4 to 5 games apiece. The product offer will be launched next August 21, the day Gamescom opens for approximately a month's time.
The PC bundles will be offered via the Metaboli platform, which will redistribute the amounts obtained among the participants. The mobile bundles will link directly to the AppStore and Google Play.
A committee of professionals convened within Le Game will see to the video games selection.
Imaginove, the Rhône-Alpes digital contents competitive cluster will attend this event and will be accompanied by 9 Rhône-Alpine video game companies.
Events for games:
An agency with special expertise in video gaming and services for development studios: playtest, events, communications, and equipment rentals.
www.eventsforgames.com
-
contact@eventsforgames.com
Old SkullGames:
video game development studio that produces high-quality entertainment games, while drawing inspiration from the basics of the most renowned Old School games.
www.oldskullgames.com
-
contact@oldskull.org
Connection Events:
specialized in designing services for professionals of the video game industry: on-line solutions for business meetings, top-notch sales events organized for the industry to provide expert-targeted training sessions and on-line resources.
www.connection-events.com
-
sales@connection-events.com
Take off:
an agency for graphic print, video and multimedia creation, dedicated to the marketing/communication needs of the entertainment and leisure industries.
www.takeoffstudio.com
-
ebaesa@takeoffstudio.com
Artefacts Studio:
a video game development studio which stands out from the crowd through its three additional spheres of operations: complete development, out-sourcing and Serious Games. The studio is a certified developer for XBOX 360, PS3, 3DS, PC, Wii, PSP and DS
www.artefacts-studio.fr
-
contact@artefacts-studio.fr
LittleWords Studio:
an independent studio that creates, develops, publishes and distributes fun apps for the public at large. The studio has already produced more than 90 games (Facebook, multi-player on-line games, PC, Nintendo DS, DVD, Web, iPhone and iPad).
The studio is also an official developer for Wii, Xbox 360 and PSP.
www.little-worlds.com
-
contact_us@little-worlds.com
BreakFirst:
independent video games studio
www.break-first.com
-
contact@break-first.com
Pass Tech Games:
independent video games studio
www.passtechgames.com
-
sylvain.passot@passtechgames.com
Mi-clos Studio:
a video games studio founded in 2011 with a creative and independent approach to media. The studio works on its own projects like SpaceDisorder, which has come out on the App Store or Out There. It also applies its passion and expertise to its customers to help them in the difficult task of producing a video game.
www.miclos.com
-
michael.peiffert@miclos.com
Find out more about Imaginove's presence at Gamescom at:
contact@imaginove.fr